There is no stopping FDA on its commitment to continue its work on creating flexible approaches that are aimed at addressing access to medical products and equipment that are critical in responding to COVID-19.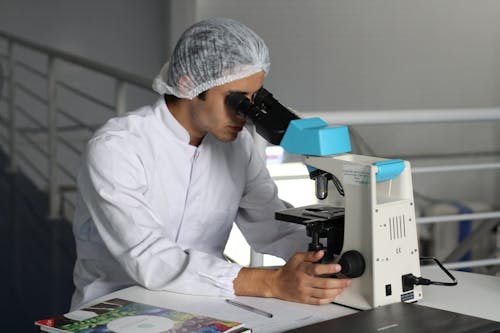 If you have been avidly watching the news about the latest developments on the pandemic, you will see the growing global concern for certain medical devices and their diminishing supply without certainty how they could be replenished. Among these items that have reached a critical level of supply would include personal protective equipment or PPEs. 
The current demand for PPEs is so high that experts feel it will soon outpace our available supply for various healthcare institutions and hospitals. If the situation will escalate even further, it will cause an overall disruption to the supply chain on a global scale. 
Sourcing the information FDA itself, we compiled below some of the most frequently asked questions for entities that utilize the 3D printing machine in creating components, accessories, devices, and parts that are critically in demand due to the COVID-19 pandemic.  
Q. When it comes to additive manufacturing (3D printing) of medical parts and devices, what are the general recommendations of the FDA office?  
Only a few weeks ago, the FDA wrote and released a guiding measure on Technical Considerations for Additive Manufactured Medical Devices. This material is an outline of FDA recommendations concerning 3D-printed devices beginning with the device stage down to process validation of finished devices.  
Q. Can you use a 3D printed PPE?
3D printed PPEs can be taken advantage of to give yourself a physical barrier and your environment. However, 3D printed PPEs may fall short in giving air filtration protection and liquid barrier security in the same way that N95 respirators and surgical masks do. The office of the Center for Disease Control is offering its recommendations in optimizing face mask supplies.  
Q. Is It Possible to 3D Print Entire Medical Devices? 
While the FDA is acknowledging the indispensable role of additive manufacturing or 3-dimensional printing in producing a wider range of required medical devices and parts for use in the COVID-19 public health emergency, a handful of these devices could be more amenable to additive manufacturing while others are not. The FDA office is very much willing to seat with these manufacturers to talk about this issue and a resolution for many others.  
Q. What measures are being undertaken by the FDA to help in alleviating shortage on PPEs, parts, and accessories?  
The FDA is acknowledging that in the scarcity of traditional products, there is a tendency for independent entities to take into consideration the acquisition or purchasing of 3D-printed devices. The FDA is working on this alongside the government and the healthcare facility stakeholders. 
Compelled by the gravity of the situation, it recently authorized the issuance of EUA or Emergency Use Authorization for ventilator accessories, ventilator tubing connectors, and ventilators. This may include 3D-printed tubing connectors primarily used for multiplexing ventilator machines. 
 Q. What is a health worker supposed to do after using a 3D printing machine produced face mask? 
If you are a health worker, you are supposed to observe the following 
Inspect your 3D-printed mask for any leaks. 
Verify if you can breathe via a makeshift filter material. 
Observe extreme caution in entering surgical environments, such spaces necessitate you to have liquid barrier protection.